Virtual Art Show Supports Neighbors in Need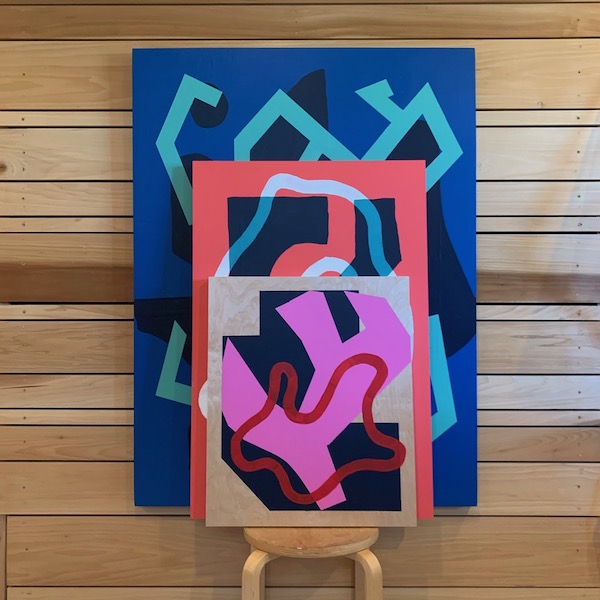 Scheduled a year in advance, artist Mike Ryan's exhibit at The Local Restaurant and Catering opened on March 1st. Then COVID-19 happened, and he lost the chance for hundreds more people to see and appreciate his work. Ryan could have chalked up the missed opportunity. But he had another idea: sell his work to help neighbors in need.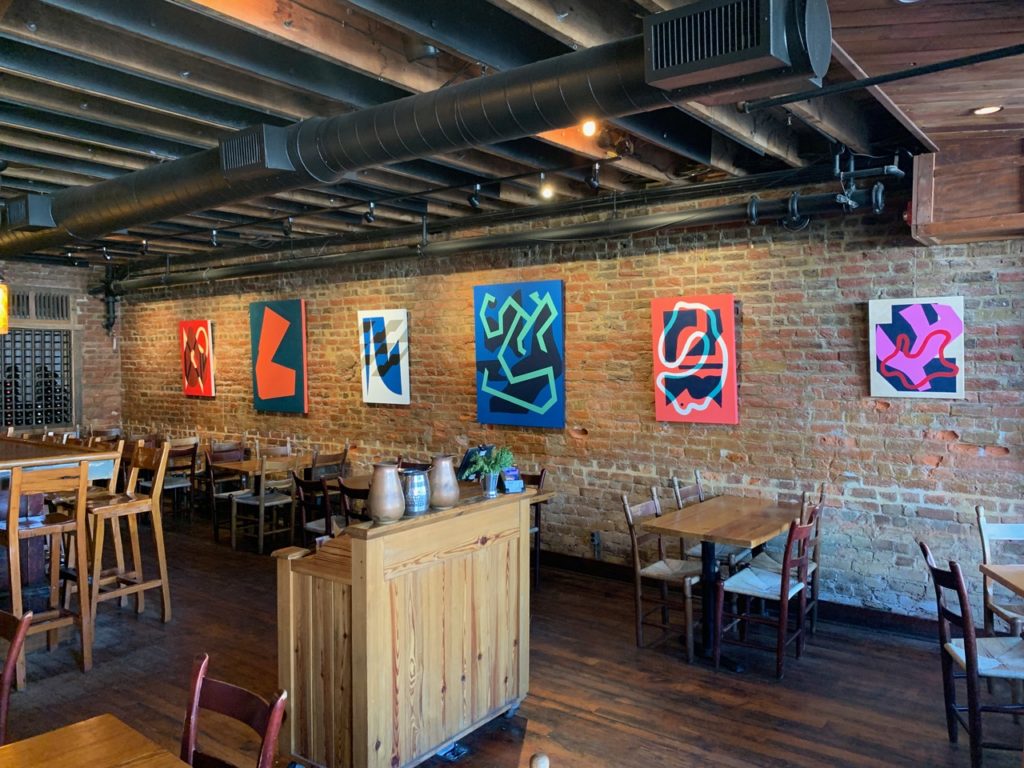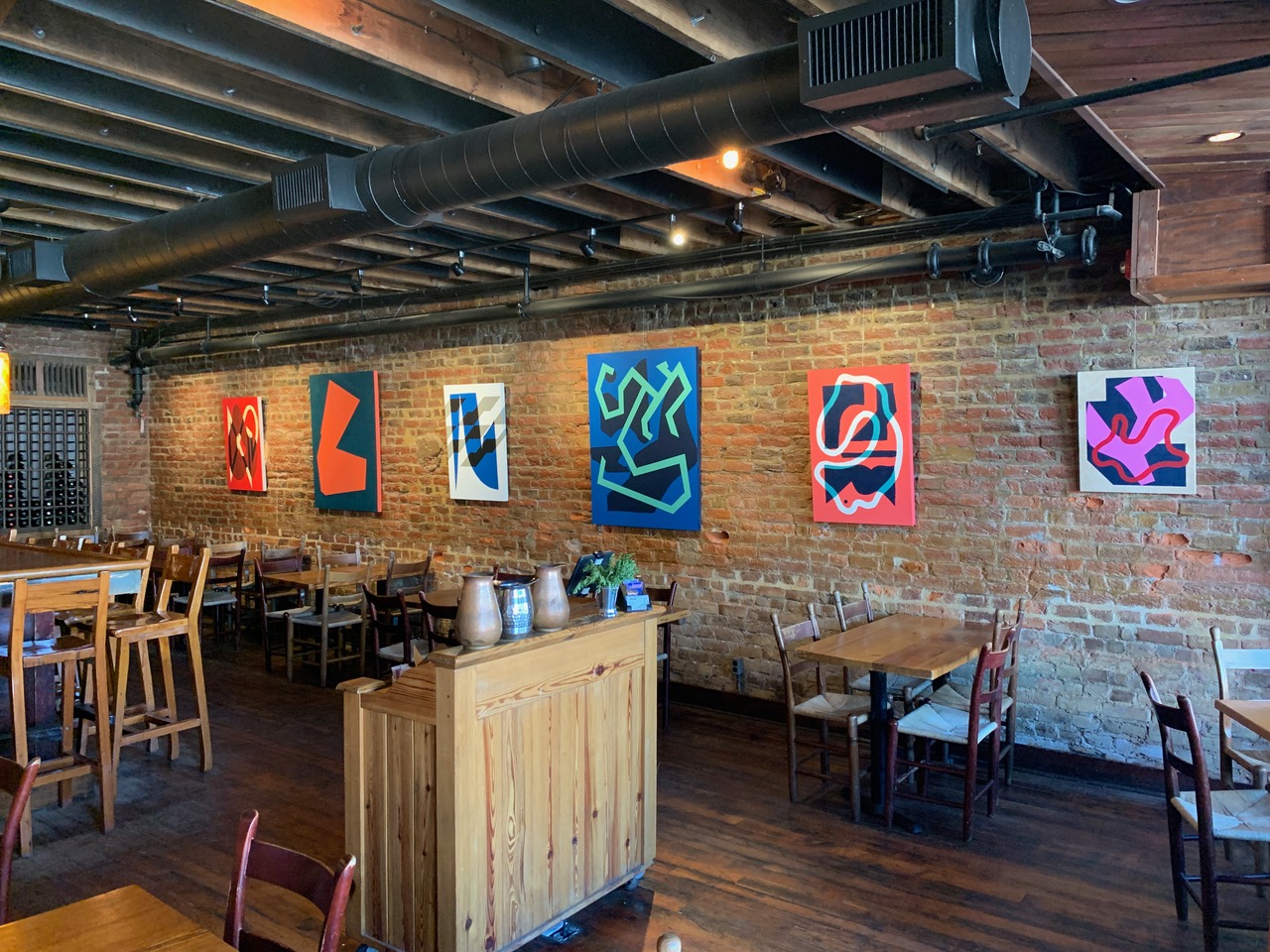 Ryan says his family's involvement with a newly arrived Iraqi family a number of years ago was "one of the most positive experiences I've had in my lifetime." That family moved away to Texas, but they've stayed in touch. He has also come to know many international families through the Clark Elementary school community, and as a coach for his son's soccer team.
One particular family from Syria was on his mind when he decided to turn his COVID-19 misfortune into an act of kindness. "I know that the father is a bus driver for UVA, and that he would likely be out of a job for a while," Ryan says.
The idea to set up a virtual gallery and sell his paintings online came out of a discussion with Michelle Moshier, The Local's manager. Ryan, whose day job is as creative director for the design firm Journey Group, was helping Moshier with ideas for a Bingo game board promotion to help local restaurants and their furloughed staffs. When she suggested that Ryan could help a local charity by selling his paintings, International Neighbors stood out as an organization he'd like to help.
"I was thinking of all the international friends I've had here in Charlottesville, and I imagined that this would be a difficult time for them," Ryan says. So, he decided to put all of the paintings that no one can visit at The Local exhibit into an online gallery and sell them—with 50% of the sale prices going to IN's Neighbor Needs Emergency Fund. He even expanded the offerings to include additional works from another show currently up at The Vault.
Thanks, Mike, for being All IN for Neighbors!
Visit Mike Ryan's virtual art show here: https://cargocollective.com/mikeryandesign/paintings