Be a Great Neighbor. Volunteer!
Join us in welcoming newly arrived families to Charlottesville.
There are a number of ways to get involved with IN and help our refugee and SIV neighbors navigate this new experience.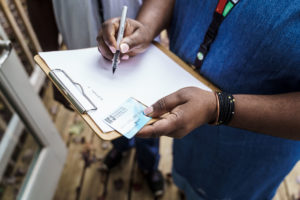 Curious about getting involved at International Neighbors?
Learn about our organization's mission and vision and how you might be matched with a volunteer role that suits your passion, sparks your interest, or leverages your unique gifts and talents. Attend one of our upcoming training sessions!
Register for an upcoming Volunteer Information and Training Session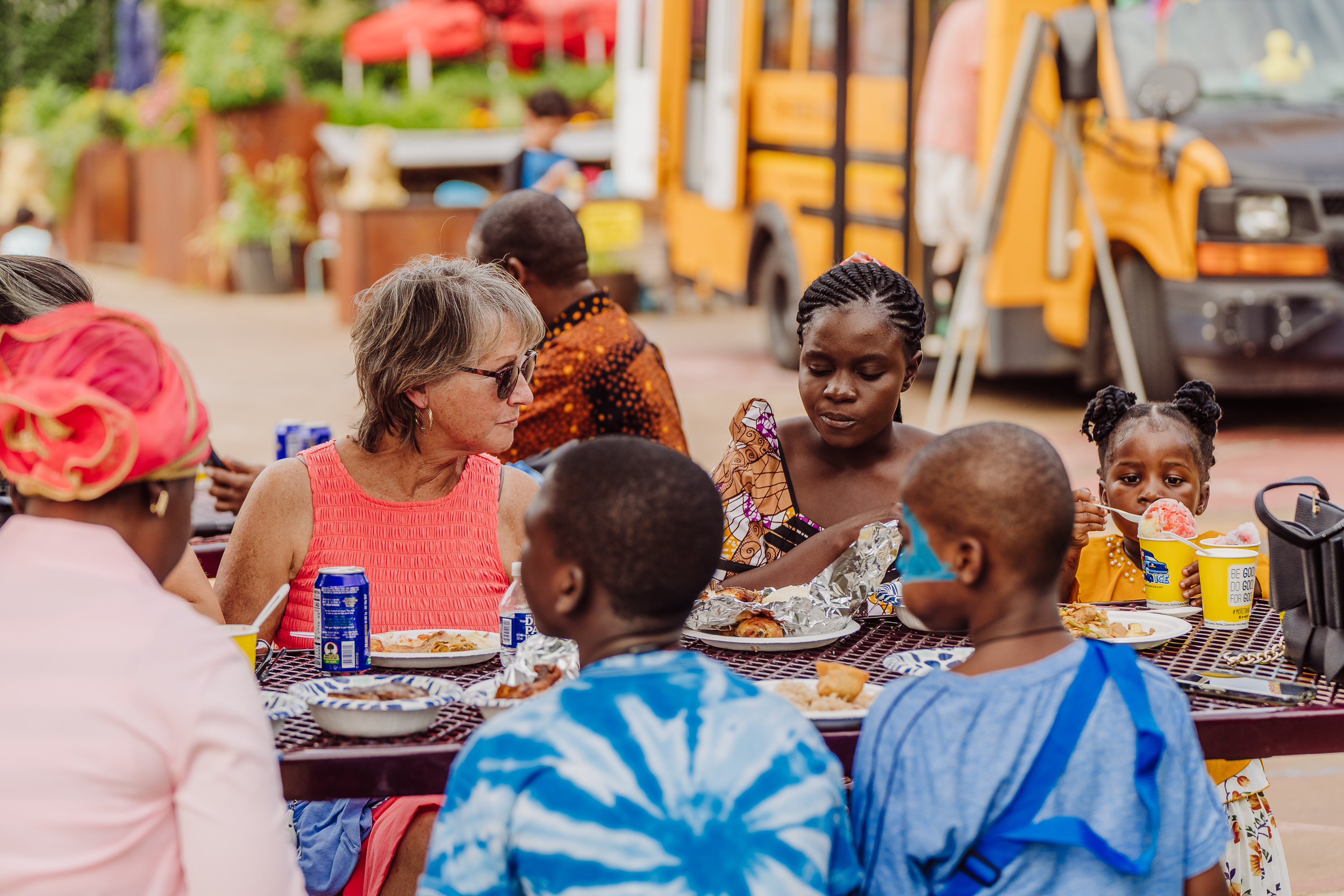 Become A Great Neighbor Guide
The cornerstone of our organization, Great Neighbor Guides are volunteers matched with a newcomer family to provide friendship and guidance when they arrive to Charlottesville. Great Neighbor Guides commit to at least six months' time with a newcomer, and receive the full support and resources of International Neighbors. Training and a background check are required.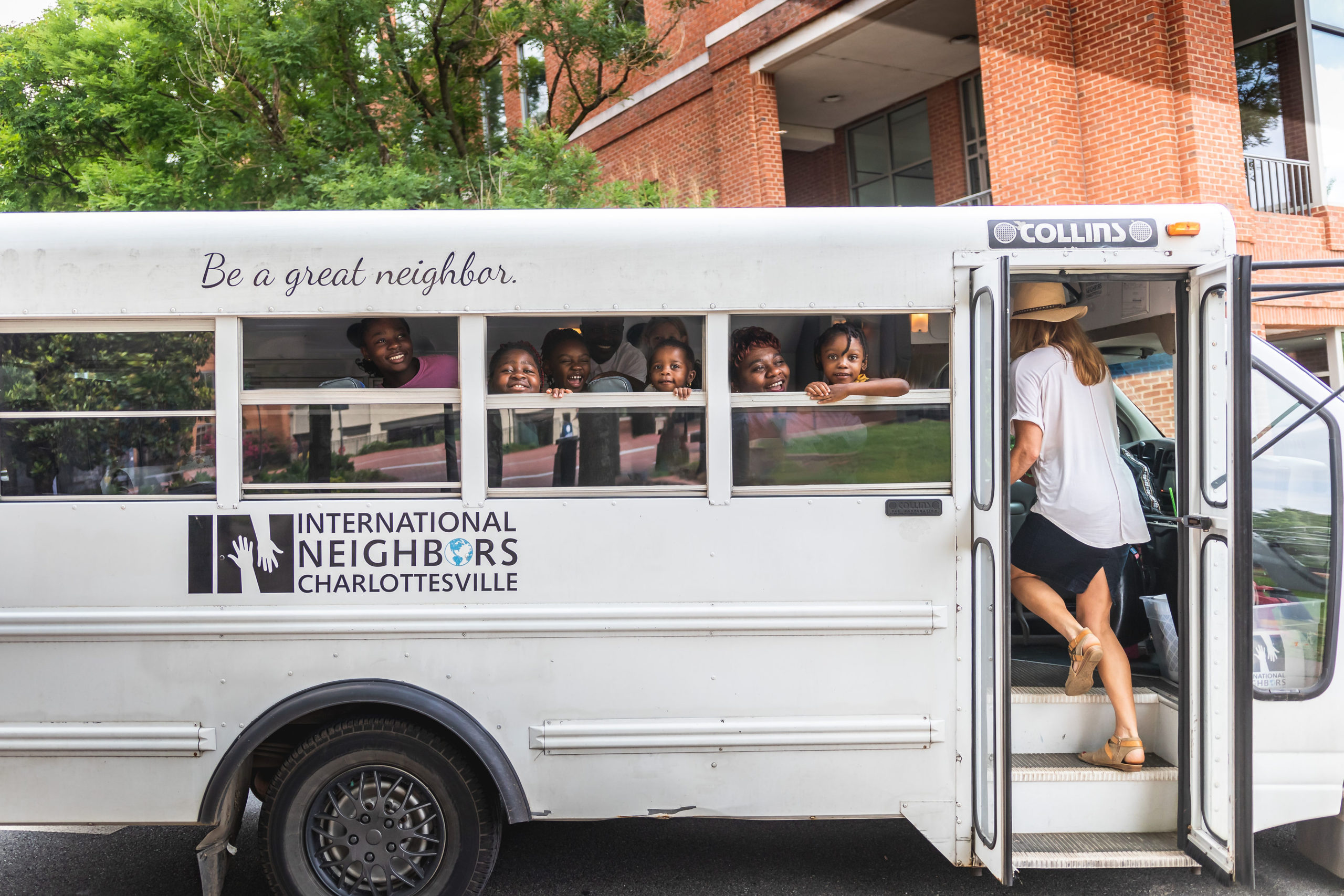 Join the Transportation Team
Work with a committed group of great neighbors to provide transportation to newcomers as they acclimate to Charlottesville. This might look like giving a ride to a doctor's appointment, language lesson, or back-to-school night. One volunteer even transported a high school student to his homecoming dance last year!.
: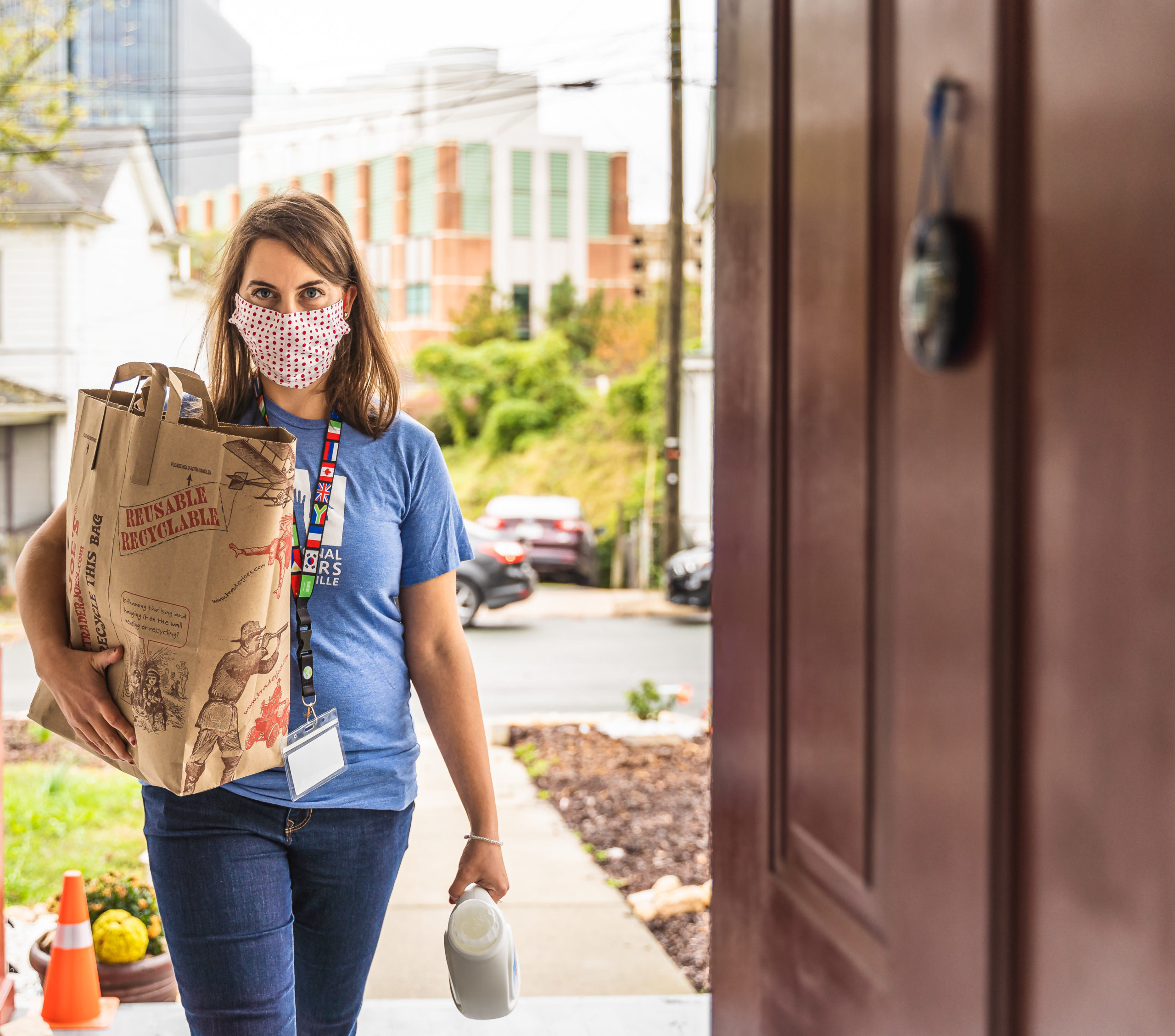 Deliver Weekly Groceries from the Food Pantry
Each Tuesday afternoon, a small group of volunteers picks up groceries from Loaves & Fishes and delivers to newcomers who lack transportation. Many times, our volunteers are invited in for tea and conversation when they have the time to spare!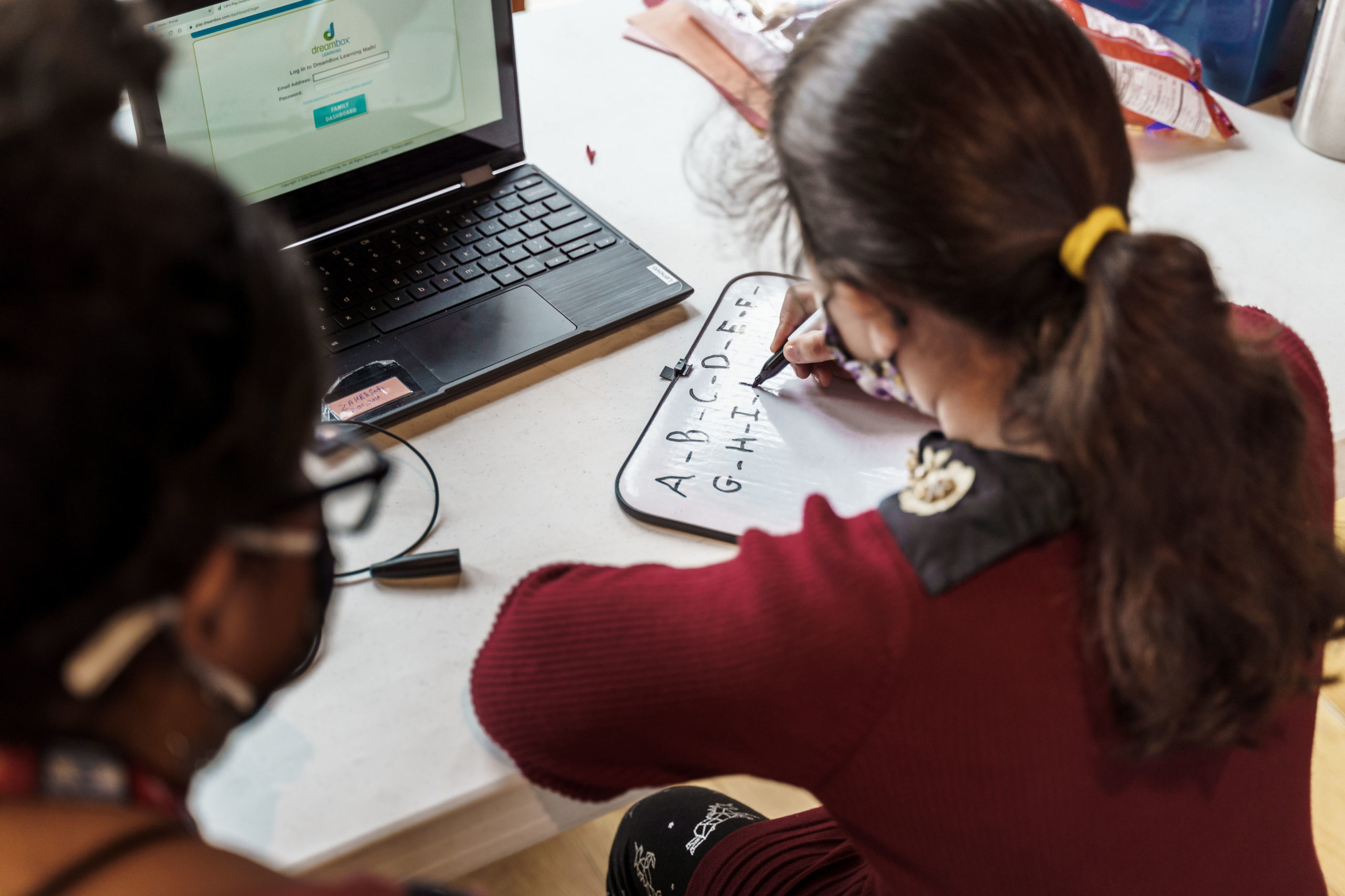 Offer ESL Tutoring to a New Neighbor
Partner with our Student Enrichment Coordinator to offer ESL tutoring to a new neighbor. This can often look like becoming a conversation partner for a mother who cannot leave her small children to attend local literacy groups. ESL tutors are trained and resourced with tutoring materials and quickly see the tangible rewards of their partnership!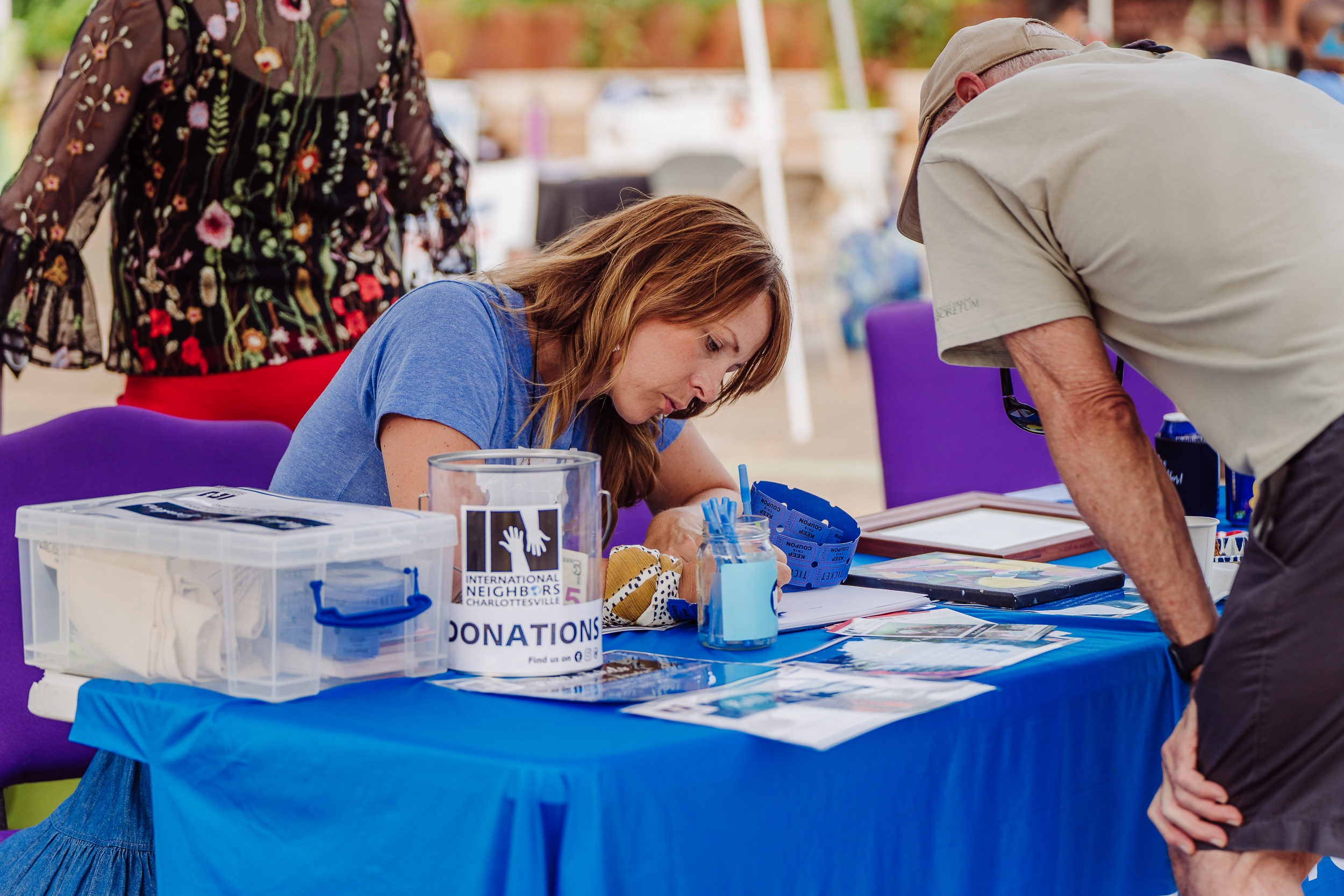 Become a Grant Writer
There are many grants available to organizations like ours, and we simply lack the staffing to apply for all of them! Help us access additional funding from the comfort of home by helping write grants. We'll provide the wording necessary to articulate our mission and goals. Grant writing experience is preferred.
: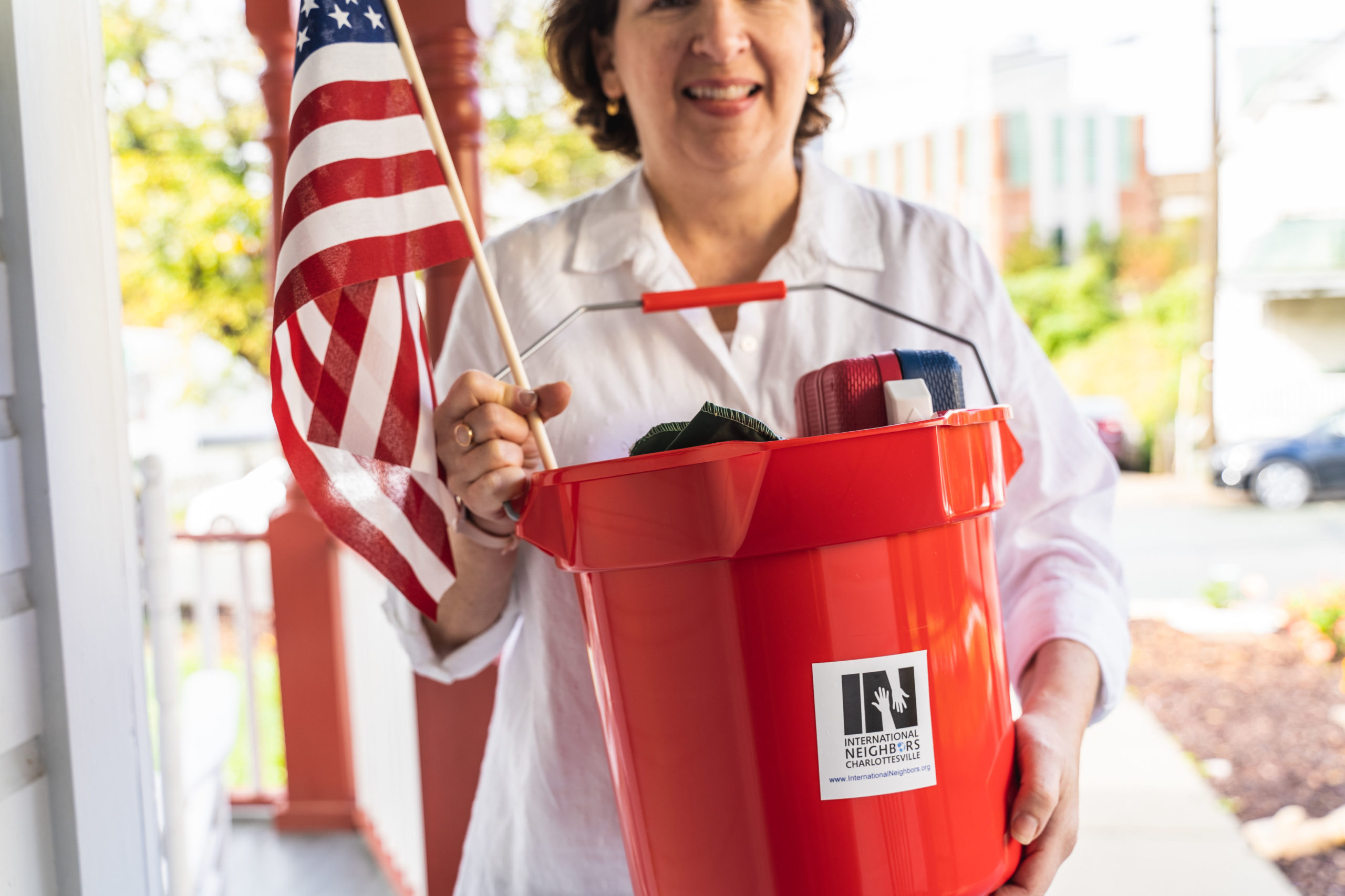 Be Part of our Outreach Team
Work with our outreach coordinator to connect with families needing extra support. This might look like filling out school or medical forms, job applications, or petitioning to have a loved one join them in the United States. These forms are daunting enough for native English speakers, so our outreach volunteers get lots of thank you's and hugs.
:
Volunteers: Neighbors Helping Neighbors
IN volunteer Amy Long found a new way to help neighbors get access to food during the pandemic by becoming a food pantry proxy. Now, IN offers this volunteer opportunity with the Food Pantry Liaison program.