New Citizens are American as Apple Pie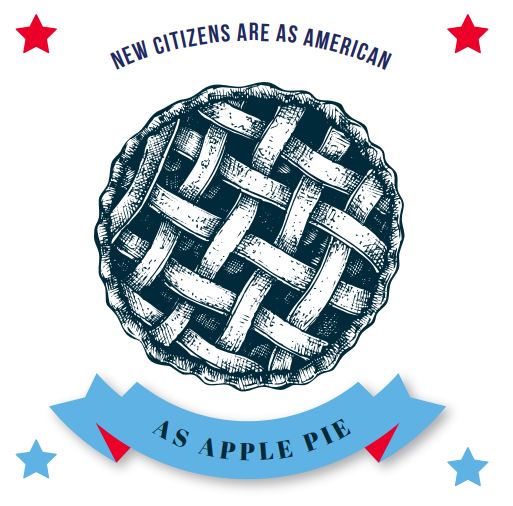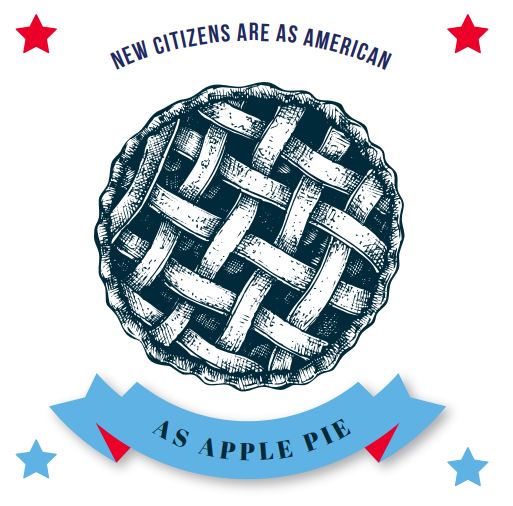 Helping refugees with the resettlement and citizen process is as easy as –not quite as easy as apple pie. However, by eating more pie, you can help raise funds that will go towards covering the fees associated with the resettlement and citizen process for refugees and SIV's in the greater Charlottesville area.
From June 20 – July 4, The Pie Chest, a local pie shop in Charlottesville specializing in made-from-scratch sweet pies, savory pies, and breakfast hand-made pies will be donating a portion of each sale to International Neighbors. Baker and owner, Rachel Pennington believes in bringing together simple ingredients to create delicious dessert like grandma use to make! Whether its peach cobbler, strawberry or chicken, bacon and roasted garlic pie, Rachel bakes every day in small batches and uses only the freshest ingredients.
You can find Rachel and her scrumptious pies at 119 4th St NE Charlottesville. Every day is a different selection, so call ahead at (434) 977-0443 and reserve a whole pie!
How about a little something to sweeten the pot – the pie? To make it even more fun, tag @internationalneighbors and @thepiechest with a pic of your pie and the hashtag #americanasapplepie and be entered to win a whole pie of your choice! A winner will be drawn July 3rd.