CACF Grant Helps IN Assist More Families With Online Learning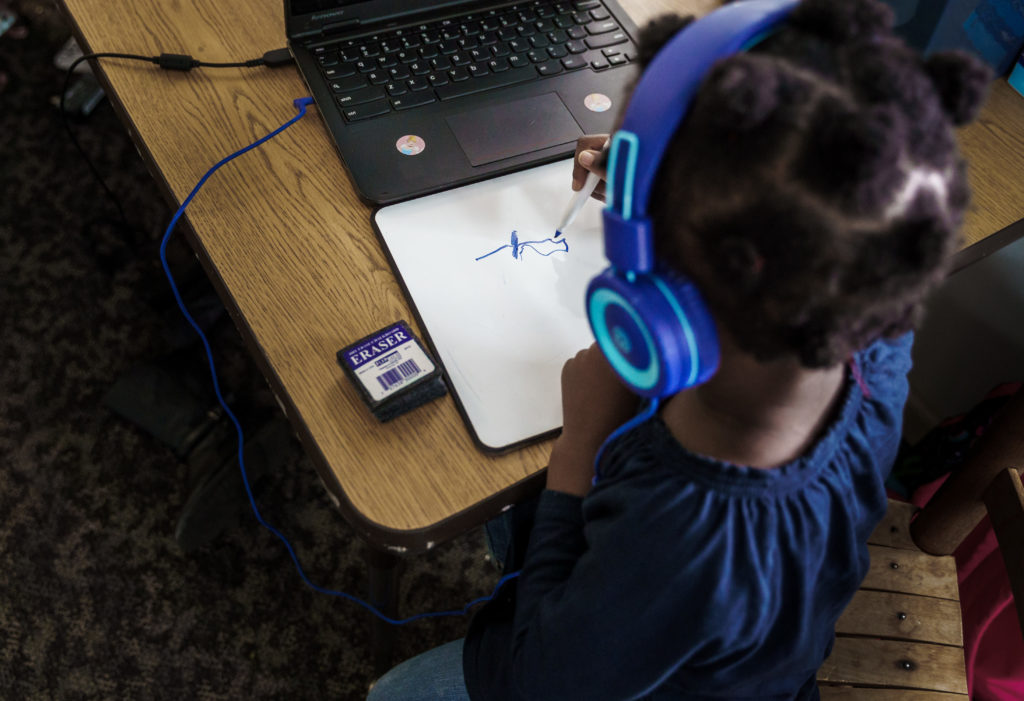 Paid Staff and Volunteers Needed For Outreach 
International Neighbors has been awarded a $35,000 Community Recovery & Catalyst Grant from the Charlottesville Area Community Foundation (CACF) to expand its efforts to facilitate online learning at home for refugee and SIV families. 
These funds will enable us to provide families with computers, printers, and WiFi hotspots, as well as headphones, furniture and other items to help create privacy for at-home learning spaces in small apartments. In addition, the funds will allow us to hire Virtual Learning Liaisons to provide in-home assistance to families, and a supervisor to coordinate staff and volunteers.
Virtual Learning Liaisons will assist English language learning (ELL) students ingrades K-12, helping them stay engaged with the online instruction provided by their teachers from the Charlottesville City Schools, and helping parents with low English proficiency to communicate with teachers. Ideally, each Virtual Learning Liaison will work with one family at least 4 hours a day, 4 days a week.
The main qualifications for Virtual Learning Liaisons are familiarity with laptop computers, connecting to wifi, and basic technical know-how. But they really don't need to know much more than the average parent whose children are participating in online learning at home.
We invite all current volunteers and volunteer applicants who are interested in being a paid or unpaid Virtual Learning Liaison for a family to contact IN's Operations Director Sandra Kitembo at operations@internationalneighbors.org.  
A series of articles in Charlottesville Tomorrow by education reporter Billy Jean Louis have followed IN's efforts to assist the refugee and SIV community with online learning. Part 1: Immigrant families express difficulties with virtual learning; Part 2: More than 200 immigrant families identified as needing assistance with virtual learning