CSA Partnership Addresses Hunger, Feeds Friendships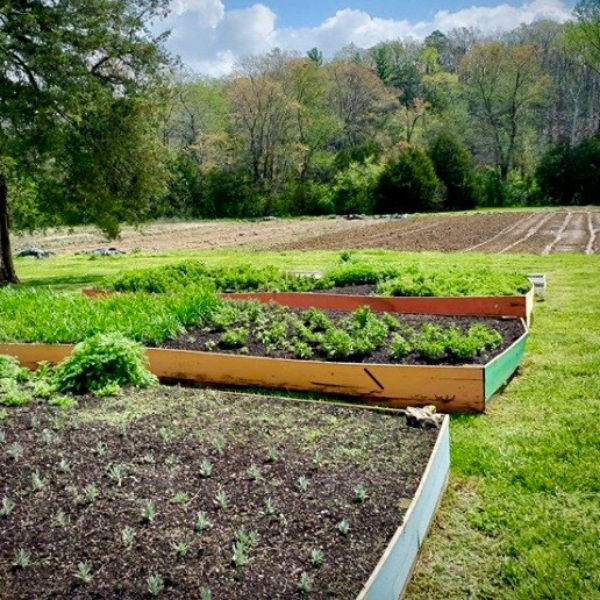 Food is a universal language. This has been proven time and time again by a partnership between International Neighbors and the local Bellair Farm CSA. Now entering its fourth year, the program provides 20 CSA shares—10 funded by IN supporters, and 10 donated as a match by Bellair—to feed refugee families. Because shares can be split among more than one family, the program significantly reduces food insecurity among IN's clients during the growing season.
Hardships wrought by the viral pandemic give the program even greater significance this year. "We're supporting the local farmers and helping one of our most vulnerable populations," says Susan Parmar, an IN board member and longtime volunteer. "Many of these folks are out of their jobs right now, and they had trouble making ends meet to begin with, so every little bit helps."
Michelle McKenzie, the farm manager at Bellair, says that of the CSA's 350 shares, 50 reach families at no charge. "That's why I really love working with organizations like IN," she says. "They do the legwork of identifying families who both want and need assistance with getting our food. They help with fundraising and also with distribution."
A 10-year employee of Bellair, McKenzie is especially gratified to supply our refugee neighbors with foods that are familiar to them. "When I first started farming, we were growing a lot of things like bok choy, hon tsi tai, tatsoi, gunsho, and tons of different greens that I had never heard of," she says. "It has been so cool to see the excitement folks have when they see those things on the table—things that they remember from their home country and that they aren't always able to get."
Parmar says the benefits go beyond nutrition. During each of the 22 weeks of the CSA season, which begins mid-May, several IN volunteers will meet a Bellair farmer on a certain day to pick up a bounty of pre-bagged produce. From there, each volunteer heads out to drop off bags at four to five homes. "Not only are Neighbors able to get fresh, local vegetables this way, but it has also opened the door to fantastic relationships between our volunteers and the families that they deliver to," Parmar says. "Some of our volunteers have a standing weekly date now with the people they deliver to. They go in for tea, and they talk about recipes for the vegetables. And then often the relationships grow. They take the kids to soccer practice and help with other things."
Social distancing may put a damper on that type of interaction, but it won't dull the impact of the program. "Just that act of showing up and bringing families the vegetables that they so look forward to getting every week offers the feeling of connection," Parmar says.
"There's a lot that stands between folks and getting our food," McKenzie says, referring to transportation issues and other obstacles that can prevent many neighbors from accessing healthy food. "But we can all chip in together to make this program work."
Get INvolved: Donate a share, half a share, a portion of a share—or any amount at all—to the CSA program here.