Backpacks carry more than school supplies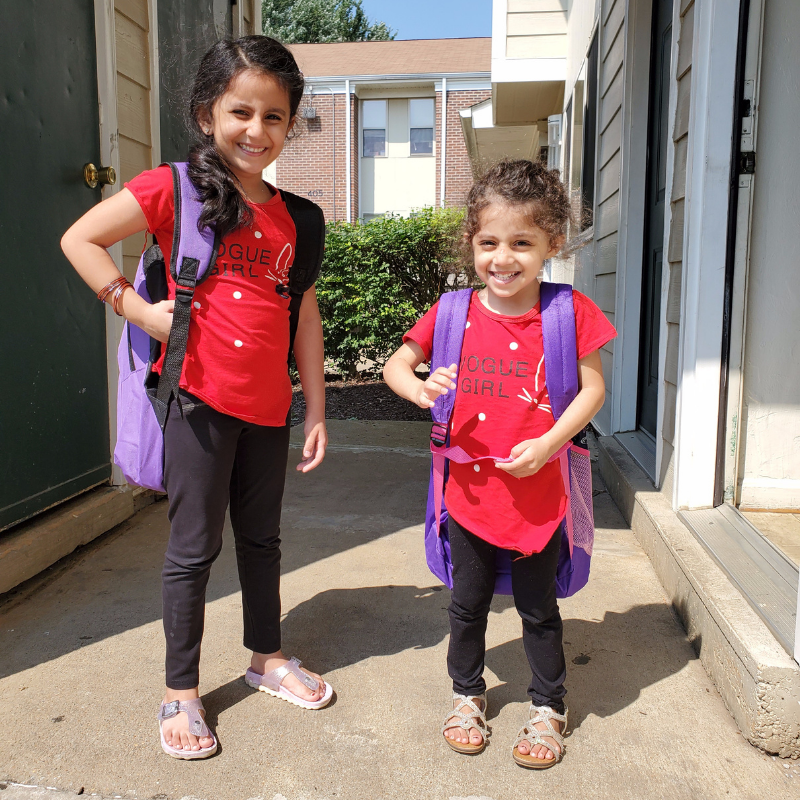 By Jennifer Spratley
I usually find myself planning Great Neighbor Gatherings and distributing school supplies and backpacks this time of year. With neighborhood gatherings on hold in response to the COVID-19 pandemic, school prep—like all things in 2020—looks a bit different. As families began making plans for the upcoming school year (however it may look), I reached out to Lucia Hoerr to see if Backpack Buddies could fill a few requests from our refugee neighbors. She quickly responded and not only filled the initial requests, but offered to donate even more backpacks to International Neighbors!

I collaborated with International Neighbors Board Member, Khatool, to identify families in need and Lucia worked her magic. Backpack Buddies' generous donation of 68 backpacks have already made their way to our neighbors' homes and into the hands of some very excited kids ready for the new school year. Distribution took a different form this year, donning masks and keeping a safe distance on doorsteps. I look forward to the day when we can safely gather indoors with our neighbors, share a cup of tea, snuggle babies, and hear stories from all walks of life. As we all seek to navigate this new normal, I'm grateful for the positive connection to our community that International Neighbors fosters. 

I am keenly aware that the impacts of COVID-19 are affecting our refugee and SIV neighbors on scales far greater than the need for school supplies. That said, my hope is that these backpacks, so generously donated by our community, represent more than the tangible items that fill them. I hope they are also reminders to our neighbors that they are not alone, their kids' futures are bright, and we are all IN this together.
Help support our refugee students during online schooling by donating to the Access and Equity fund.