You can support International Neighbors by attending or volunteering at an event listed below. Many of our events are a great opportunity to get to know your neighbors. Join us!
Charlottesville Ten Miler
When: March 24th, 2018 at 7:15-10:30 am
Where: John Paul Jones Arena
Volunteer: 25 volunteers needed for Charlottesville 10Miler on behalf of IN. Once you register, we will pass your name on to the organizers of the race and they will contact you with more information. Sign up here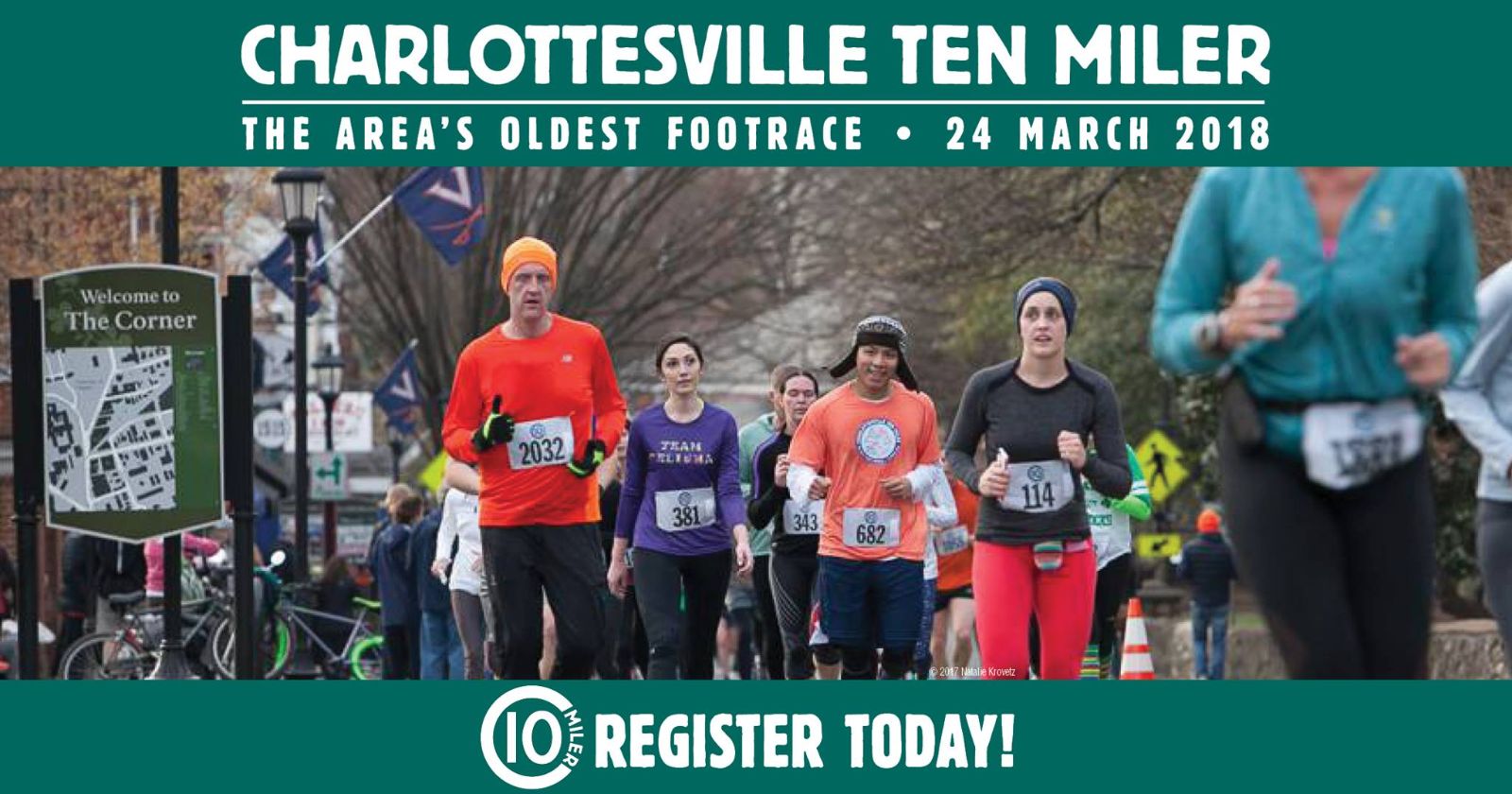 Established 1976, the Charlottesville Ten Miler race has raised tens of thousands of dollars for local charities over the past 40 years and we are happy to announce that IN is one of the beneficiaries this year.
When: May 12th, 2018 
Where: Washington Park
Mark your calendars and plan to volunteer at the IN table, more details to come. Join us in celebrating the diverse cultures of our Great Neighbors in Charlottesville. 
The Fifteenth Annual Festival of Cultures will be a day of free family-friendly fun with all-day entertainment: music, dance, song, and storytelling. Enjoy hands-on cultural crafts activities, visit cultural exhibits, food, and artisan vendors. The Festival is a gathering place whose mission it is to create a space where all can meet, share in, and learn about each others' cultures.