2021 Annual Fund: Investing in US
Letter from the Founder, Kari Miller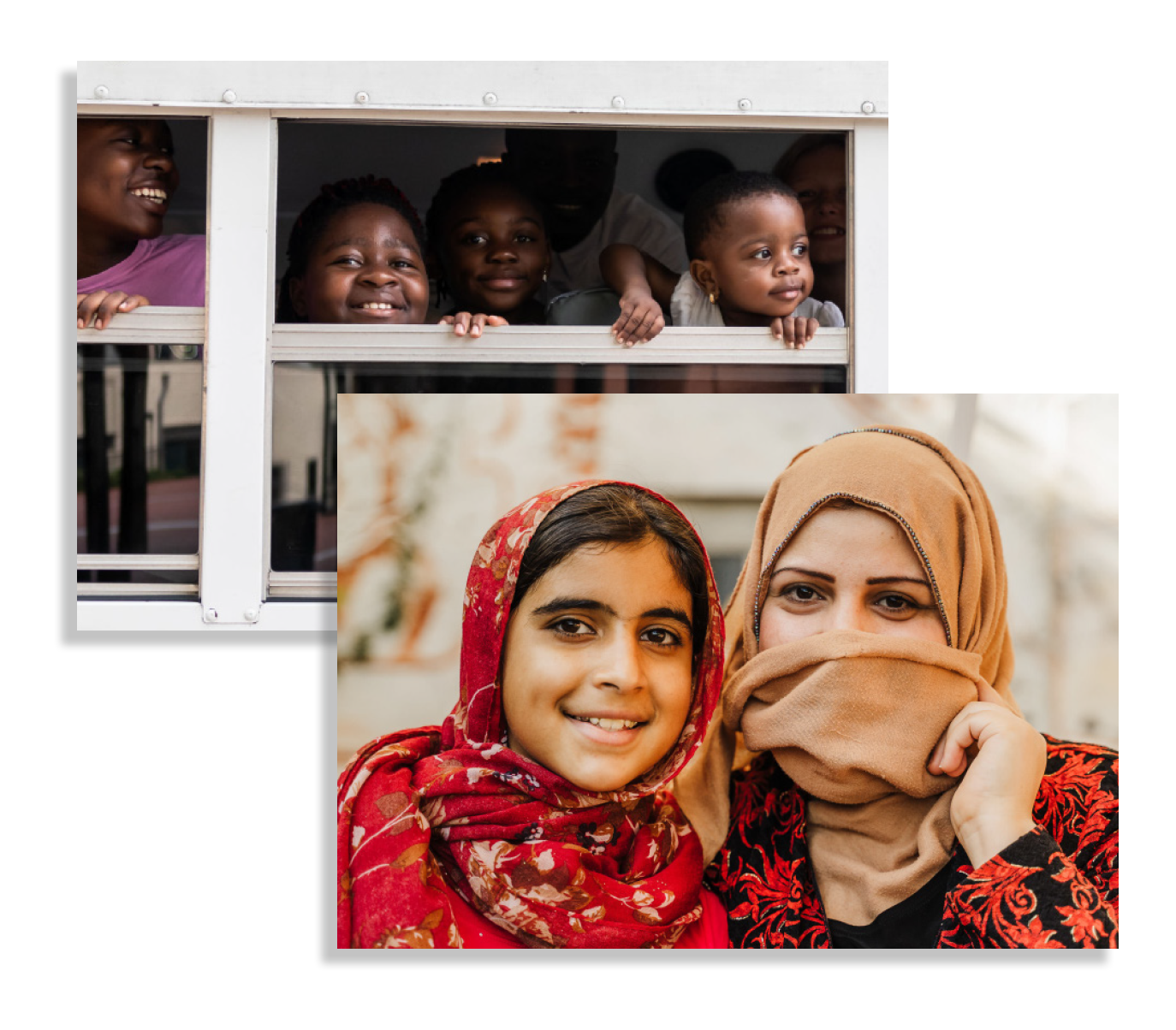 Dear Neighbor,
As another year of pandemic living comes to a close, the team at International Neighbors reflects on the ways we are deeply invested….in US. Yes, our mission is to equip newcomers (refugees & SIVs) with the network and skills needed to thrive — not just to survive — as aspiring Americans.  This investment benefits not only those individuals, but our entire community. All of us.
Great Neighbor Guides — local volunteers matched with a newcomer — are the valued visitors who assist with English lessons, deciphering bills, and more. One of our 53 Guides reports that her weekly visits are a "highlight of each week. We share tea and conversation while practicing English and learning about each other's lives. We have celebrated birthdays, done sewing projects, and cooked Afghan meals together." When this young mother from Afghanistan tragically lost her baby at 8 months, IN's Great Neighbor Guide was there to mourn with her as well. International Neighbors invested in a proper burial, which this hard working couple would not have been able to afford. The relationships forged through this program enhance the lives of all participants, as 99% of volunteers report a propitious experience that continues far beyond their commitment.
We are invested in equity in a society that is inequitable.  Even working multiple jobs — as all refugee & SIV households must do — our town is a nearly impossible place to thrive for those invited here. Charlottesville lost 16 families this year to states where "someone can afford to live." Still, we invest in these families who deserve to have the basic needs of their family members met. Thanks to generous donors and a partnership with BelAir Farm, 42 families (207 individuals) received weekly shares of fruits and vegetables throughout the summer.
The summer of 2021 offered 312 hours of summer camp experience, allowing parents to invest time in a job while knowing their children were taken care of. One grateful mother reported that "summer camp makes them very happy! Thank you for loving my children and for allowing them to be included." 
The Dalai Lama says "Human potential is the same for all." We agree. So we invest our time, skills and resources in those who are much more like us than they are different. Let's stop believing that our differences make us superior or inferior to one another, and instead invest in all of us as human beings and neighbors.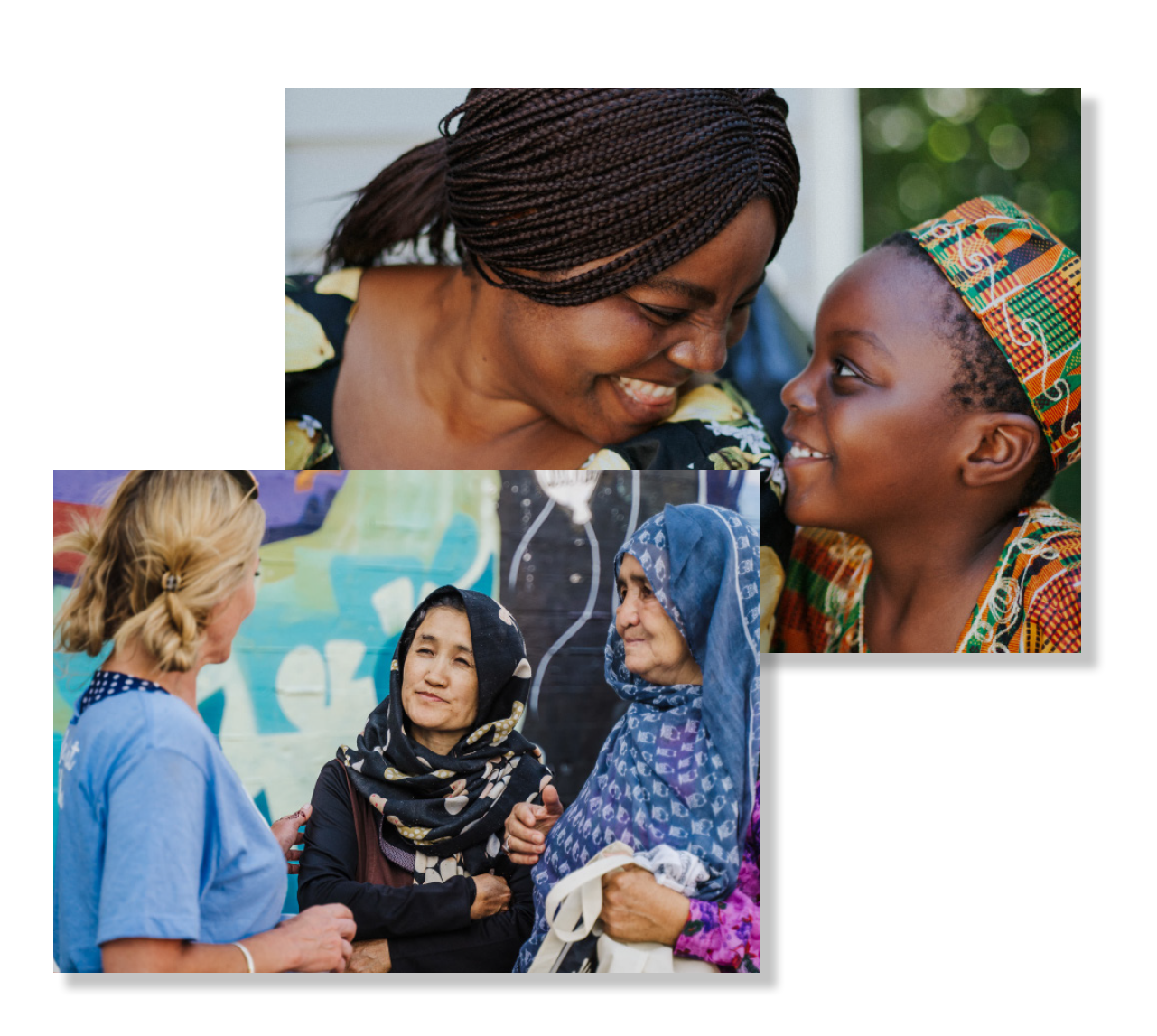 We hope you too will become invested in us!
Please help us

 achieve our Annual Fund goal of $100,000 so that everyone can be equipped to thrive in Charlottesville.
What we have accomplished together in 2021...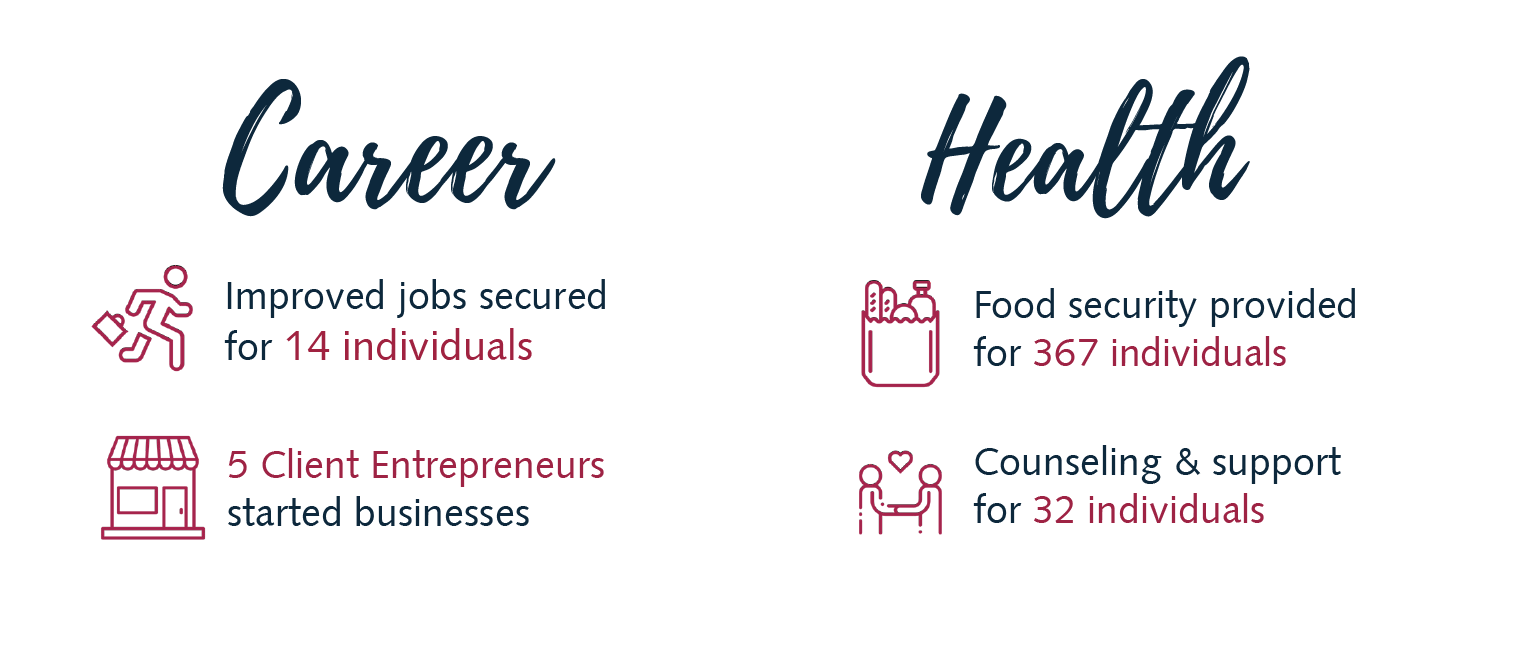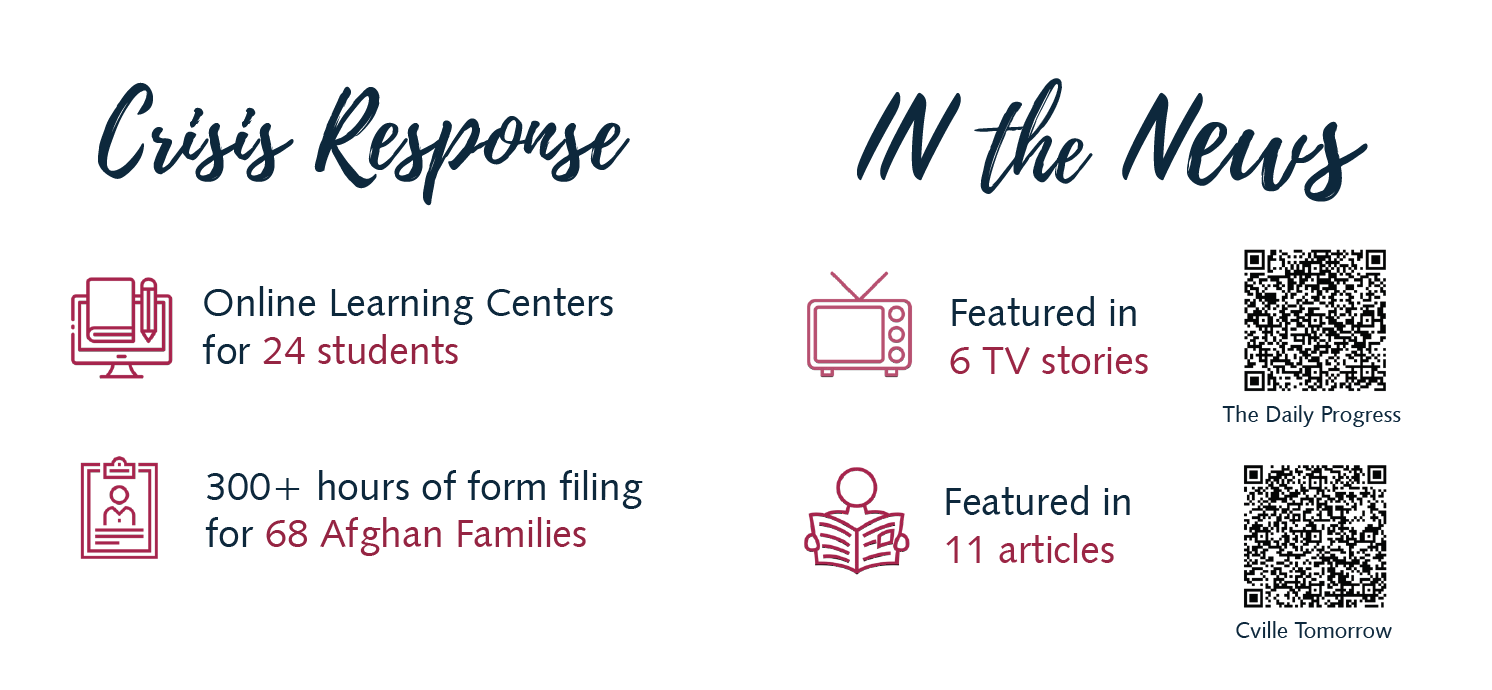 Thank you for investing in US!
Your donations directly impact the lives of neighbors in your community.
See what we have accomplished in years past.
Explore our 2020 Annual Fund Booklet, detailing an SIV family's journey to THRIVE within 5 years of resettlement.
Flip through the book and see the impact.